I was standing in a gazebo watching my best friend walk toward me in a beautiful dress. What a dress. As I stood there in the muggy Florida heat, my eyes were focused only on her. As she neared, a sense of calm swept over me - there was no doubt. I remember the surreal feeling in that moment, gazing into the eyes of the girl I first met in seventh grade. That day, two short years ago, was my wedding day.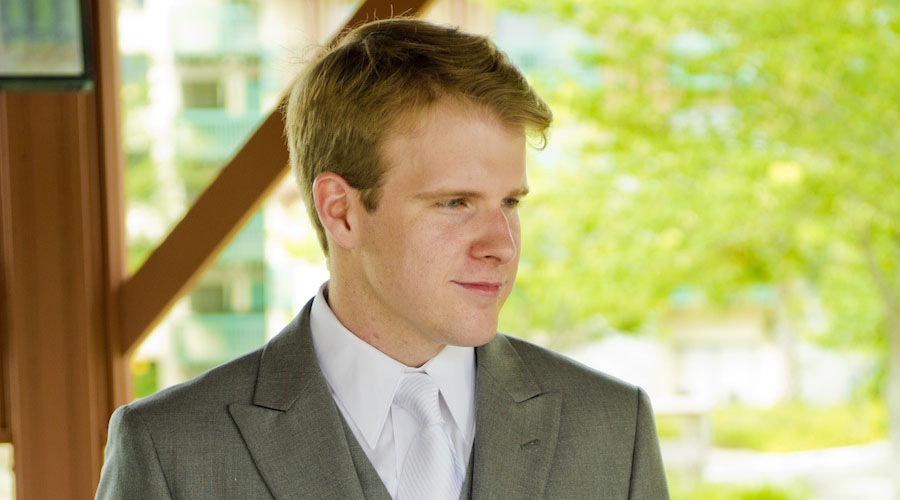 I love this photo because my eyes describe how I feel about my wife beyond what words might convey.
It was a beautiful day, but not everything went as planned. The cake didn't show up until thirty minutes prior to the ceremony. To make matters worse, it was not anything like my wife had described to the decorator. At least the topper was correct.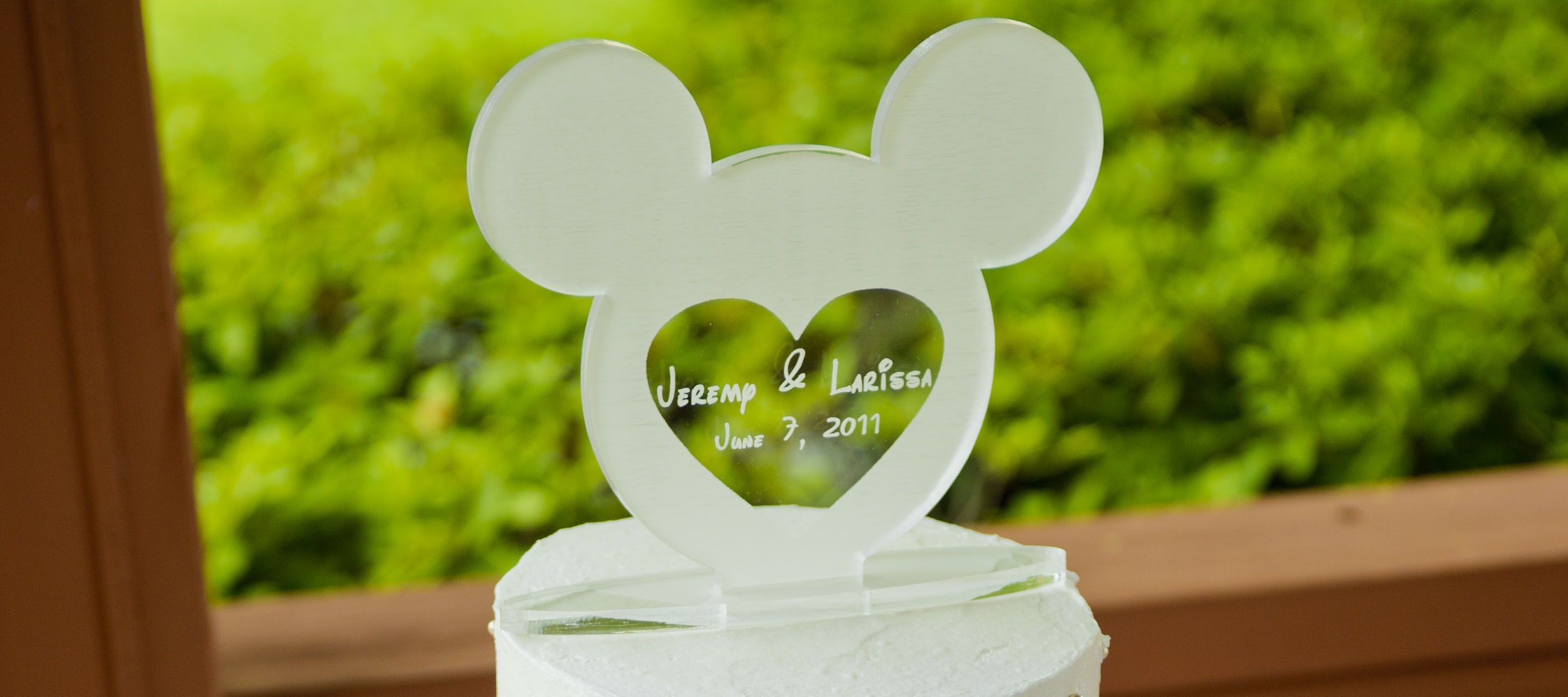 The cake topper.
In addition to the cake issue, the bouquet had not shown up yet. I called the florist and found out that she had unfortunately mixed up the date of our wedding and that it would be impossible to deliver the flowers in time. These are not the things you want to tell a bride on her wedding day. Naturally, I had her dad break the news. She handled everything with far more grace than I would have been capable.
Her brother and the Maid of Honor's husband kicked into action and found a few wildflowers. Her dad and Maid of Honor turned those into a makeshift bouquet. It wasn't the prettiest bouquet in the world, but it was made with love. If nothing else, it added a little character to the wedding.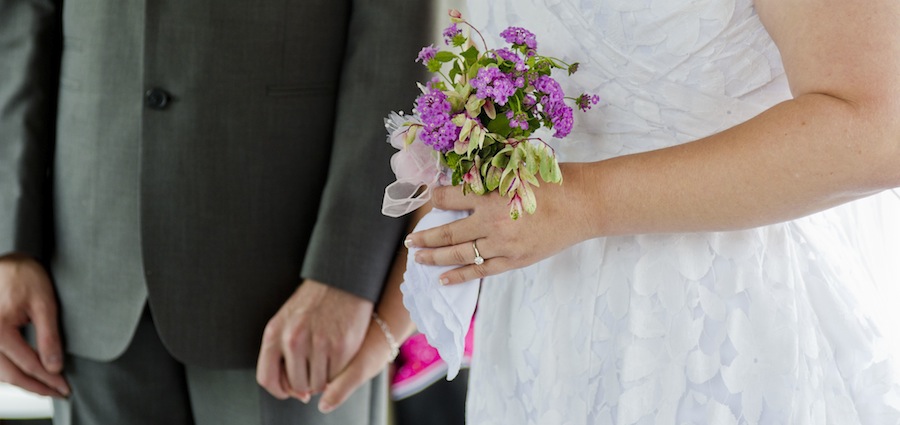 The makeshift bouquet.
Of course, none of those things mattered. As I held the hand of the girl I had loved since we were thirteen, as we looked deep into each other's eyes and professed our vows, and as our family and friends witnessed, it took every effort not to cry. The happiness was overwhelmingly palpable. That we were together is what was most important.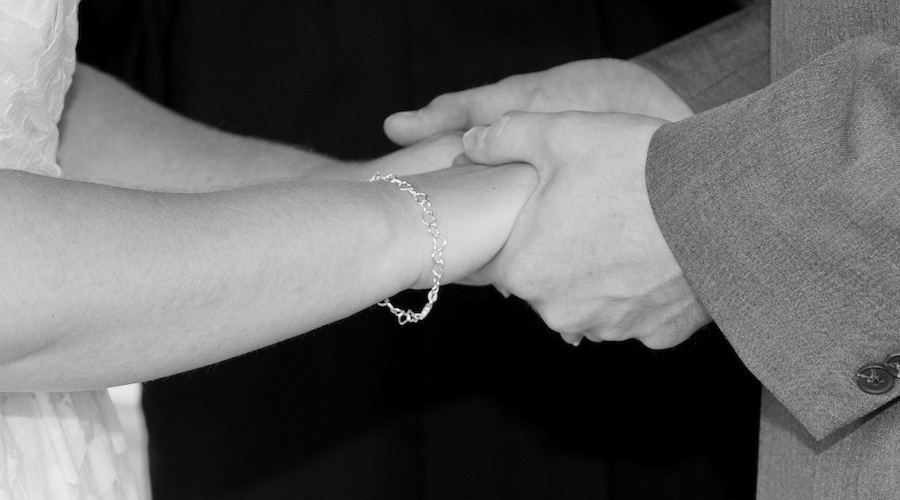 Holding hands during the ceremony.
The rest of the day is blur, but I remember my new wife immediately revealing herself as the same person I had always loved. No sooner than we had exchanged vows, she demanded that I help remove her uncomfortable shoes. It wasn't surprising. She's never met a pair of socks and shoes that couldn't be taken off.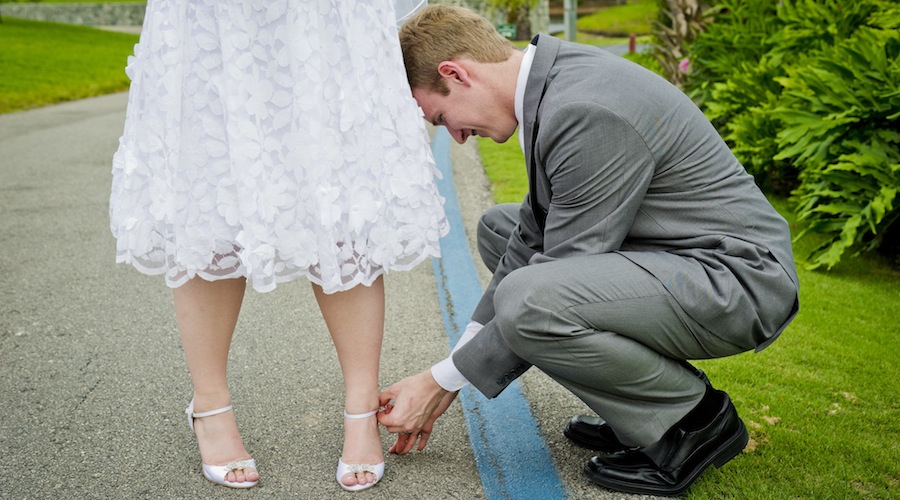 My first task as husband was to remove these uncomfortable shoes.
As it goes, we took a few photos, ate dinner with our family and friends, and celebrated the start of our new life together. That day was easily the best day of my life - it meant the beginning of many more great days to come.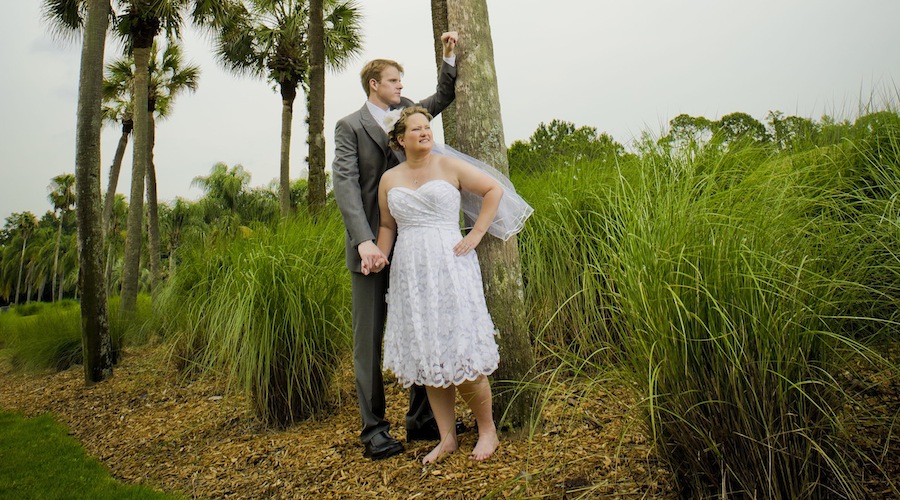 We posed for photographs after the ceremony. What a beautiful day.
A recent trip reminded me of why I married her. Instead of opting for an easy (and well-deserved) elective rotation (she's a Pediatrician), she decided to travel to Peru. There she spent a month traveling around the city of Lima to care for poor, under-served children. She doesn't talk about doing things for others, she just does. Simply put, she is my hero and she inspires me.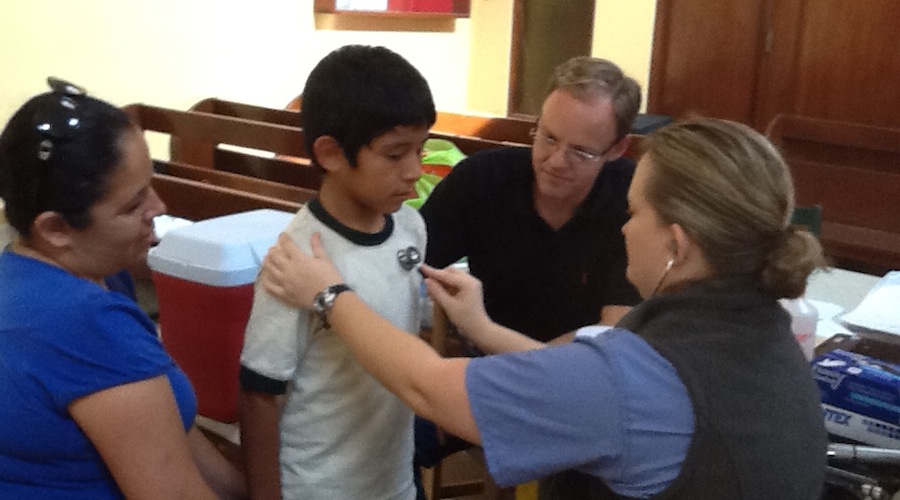 While in Peru, she gave care to many poor and under-served children.
Of course, she always makes time to try new experiences. Her host family took her to the beach one day for surfing lessons. That sounds cool, right? Consider that my wife can't swim very well and is very uncomfortable around water (panic kind of uncomfortable). She didn't let that stop her. Determined not to let a potential once-in-a-lifetime opportunity pass, she hopped on the board and gave it a go. When she emailed me the photos, I could only smile. My wife's passion for life is intoxicating.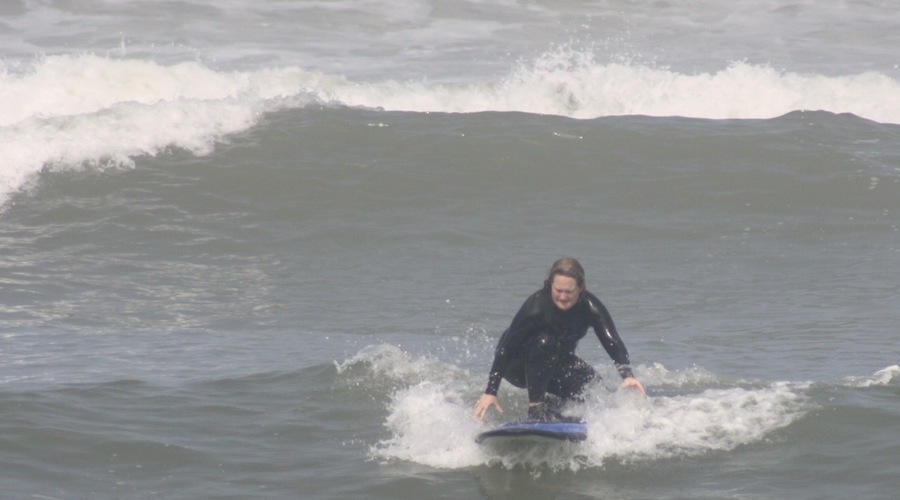 My wife tried out surfing while in Peru.
The time since that day two years ago has passed way too fast. Luckily we have spent it doing some really cool stuff together. We completed a marathon, traveled internationally, and adopted a new puppy. She is entering her third year of Pediatric residency and I recently finished my doctorate. Schedules are often hectic and we don't always get too see each other as often as we'd like. But through it all, one thing has remained constant - we did it together.
I don't know what the future holds. If it is anything like these past two years, then it will be a crazy ride. I know one thing, though - we'll tackle it like we always have: side-by-side and hand-in-hand.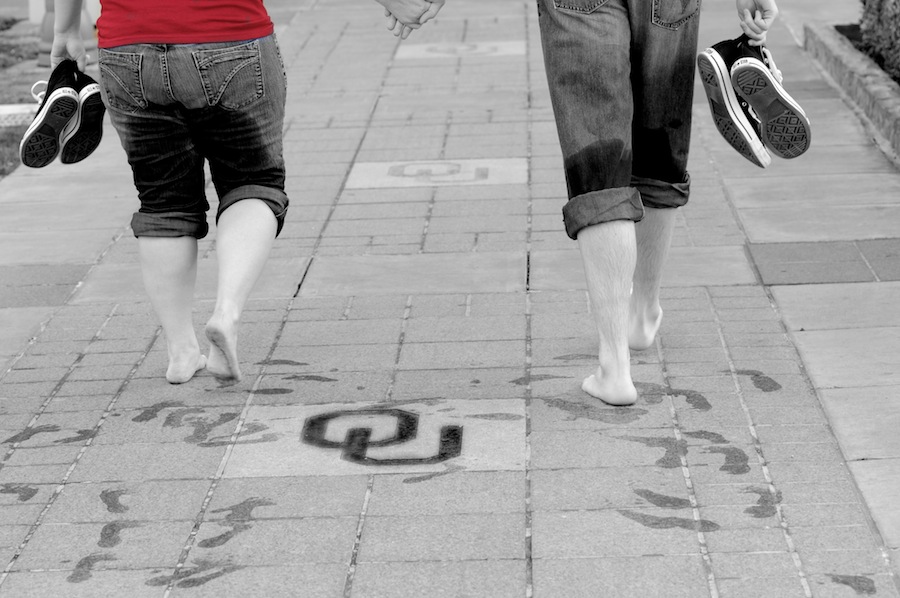 Together for always.