37for37: Let's Help Team Beans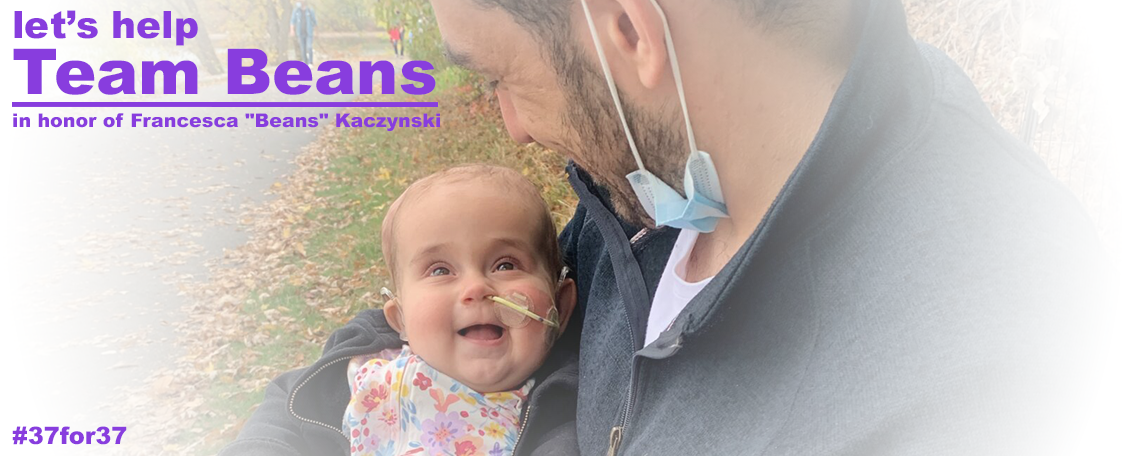 TL;DR
I turned 37 on March 22. To celebrate, I will move my body 37 miles on May 2 with a goal to raise money for pediatric cancer research in honor of baby Francesca "Beans" Kaczynski. I need your help and request that you sponsor me with a donation to the Dana-Farber Cancer Institute. Take a screenshot and/or send me details of your donation via email, Twitter, Facebook, or Instagram and I will track how much we collectively raise for Team Beans. Please consider sharing this page with #37for37 and #TeamBeans so that we can reach as many people as possible.
Here are several ways you can contribute:
Read below for more details and follow me on Twitter, Facebook, or Instagram for updates.
Motivation
I turned 37 on March 22 while still in the midst of a global pandemic. Despite the circumstances, I am reminded that I have two great children, know true friendship, am healthy, and get to do science for a living at a job that affords me the flexibility to work from home. All things considered, life is pretty good for me. In lieu of gifts, I started walking my age in miles for my birthday to raise funds for charity: OK Foster Wishes in 2016, Teen Recovery Solutions in 2017, Christmas Box International in 2019, and many more in 20201. As I wrote previously, I love walking/jogging/running because it allows me time to think and enjoy nature. I want to do the same this year and I need your help.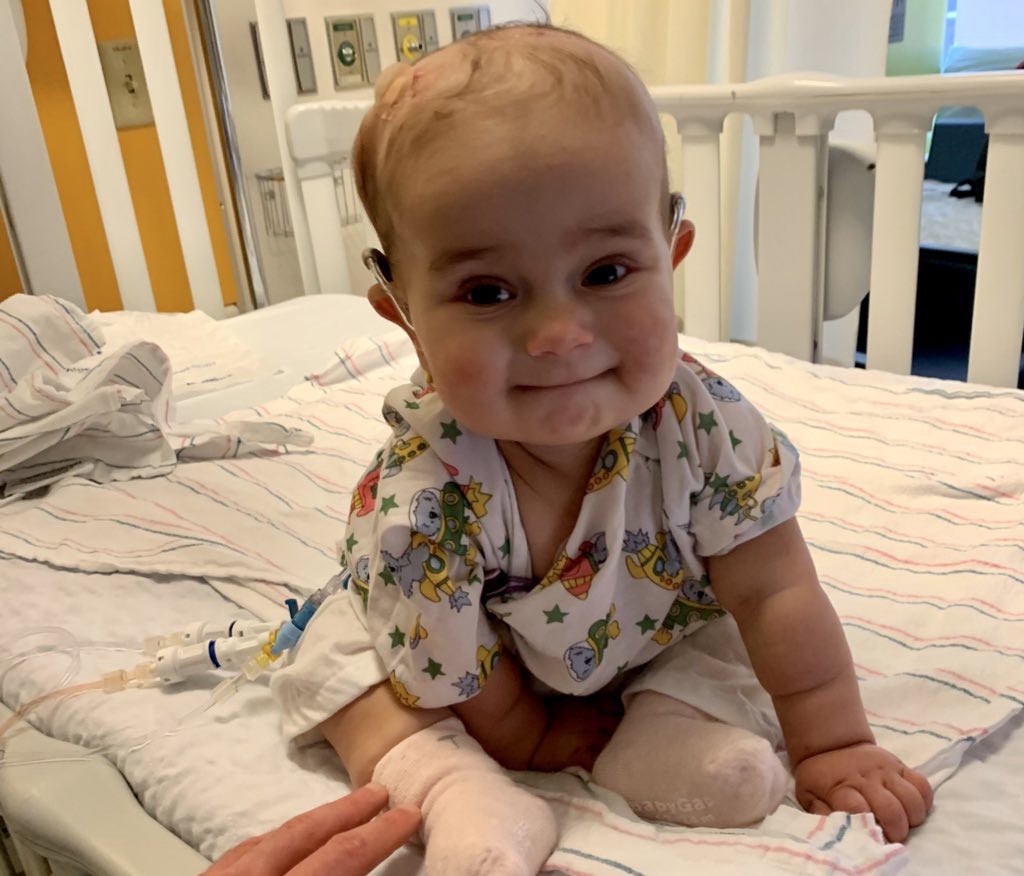 I started following the work of Andrew Kaczynski as a graduate student, when he was a young reporter at BuzzFeed. He has since moved to CNN, where he continues to hold accountable those in positions of public trust. Last year, Andrew and his wife Rachel shared that their baby daughter Francesca was suffering from cancer, specifically atypical teratoid rhabdoid tumors (ATRT), and that their family was moving to Boston for her treatment at Boston Children's Hospital. I enjoyed the many updates that showed a child who loved life, even in the face of suffering that we healthy adults can only imagine.
Unfortunately, Andrew announced on Christmas Day 2020 that Francesca had died of complications from cancer on Christmas Eve. As a father of two young boys, I can only imagine the heartache and pain that Andrew and Rachel must bear each day. I remember crying as I read the beautifully written obituary:
In her short life, Francesca was an outgoing, bold and curious baby. She had huge, deep brown eyes that followed whatever her parents were doing. She loved eating and being held close, particularly in the evenings.

…

Francesca showed her parents a kind of love they never knew before and they will never forget it.
Since Francesca's death, her parents have become devoted advocates for pediatric cancer research so that other children may be saved and their families spared the horror of outliving their child. Andrew recently detailed his family's journey and outlined what he believes must be done to help others. Part of this effort is fundraising. Andrew and Rachel have helped raise over $750,000 to help fight ATRT and other pediatric cancers. This fundraising mission is called Team Beans, in honor of Francesca's nickname. So, join me and let's do our part to help improve pediatric cancer research.
The Goal
My goal is 37 miles for my 37th birthday in an effort to collectively raise at least $500 for Team Beans (although I think we can raise much more).
Can I Do It?
Yes. You can trust that I will honor my commitment of 37 miles. Why?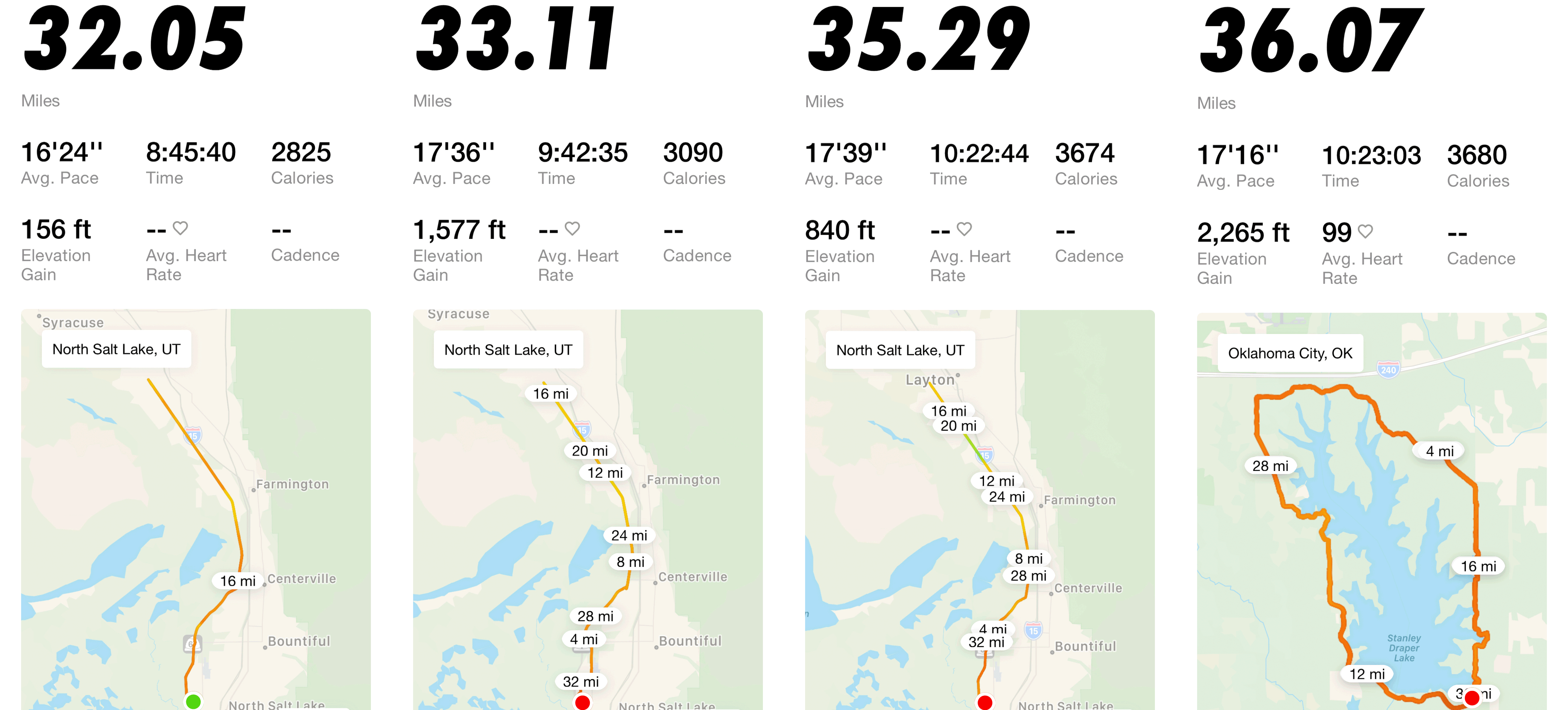 I completed the 2012 OKC Memorial Marathon through a combination of walking and jogging. In 2016, I participated in a team for Run The Year and finished with an individual total of 1,600 miles. I also completed birthday fundraisers for my 32nd, 33rd, 35th, and 36th birthdays. I am notorious for setting crazy goals and seeing them through. Life is short. 37 miles is even shorter.
Details
I plan to move my body 37 miles on Sunday, May 2. That will give me around 6 weeks to continue training and solicit donations. Donations will be tracked through the end of May.
I never concern myself with speed. My knees are getting old enough that running very long is unlikely. I prefer a deliberate walk and jog. I am not an athlete, so do not expect world record speeds. I estimate that it might take me 10-11 hours. The main thing is that I will finish.
Donate
Here are several ways you can contribute:
Send me a screenshot or details of your donation via email, Twitter, Facebook, or Instagram and I will keep track of how much we collectively raise for Team Beans. In return for your participation, I will make my body move 37 miles on May 2 around Lake Stanley Draper in Oklahoma City. Together we can do our small part to fight for pediatric cancer patients like Francesca.
Please Share
I would appreciate if you would share a link to this page using #37for37 and #TeamBeans.
Keep Updated
Follow me on Twitter, Facebook, or Instagram to follow our progress.
Thank You
Your donation will help Team Beans and I am very thankful for your support and generosity.
---
I was forced to skip 34 for 34 in 2018 due to a persistent quadriceps injury. ↩︎